Consumers
Unmasked

Addressing New Spending
Habits and Behaviors in a
Post-Pandemic World
Consumers
Unmasked

Addressing New Spending
Habits and Behaviors in a
Post-Pandemic World

Do we really know our customers anymore? The past year has changed so much that it's hard to know. Yet, it has never been more important to understand consumers' mindsets, behaviors and expectations.
In the Consumers Unmasked report, we answer the following questions:
What new habits were formed during the pandemic? Which will stick or grow in prominence? Which will fade?
How will consumer behavior play out during what will inevitably be another year of change? What's driving that behavior?
Why are consumers acting as they do? What's influencing their choices? What's concerning them?
Through a 12-month study with EPAM Continuum's Consumer Council—millennial and Gen-Z consumers in the UK, the US and Germany—and supported by broader quantitative research, we will gain a deep awareness of shifting consumer motivations.
If you're a leader in marketing, innovation or customer experience, this study is for you. It will help you learn more about evolving consumer needs and interests, and what you need to do to grow along with your customers.


REPORT—SUMMER 2021

Consumers Unmasked
The past year has changed all of us–including the way we spend. But how much of that change is permanent? Through a 12-month study, EPAM Continuum will find out via two qualitative reports of its consumer council and will augment the findings with quantitative studies of US, UK and Germany consumers.
Four-stage
Study over the
next 12 months
71

Millennial and
Gen-Z consumers


US, Germany & UK
Four-stage
Study over the next 12 months


71
Millennial and Gen-Z consumers

US, Germany & UK
Qualitative and Quantitative Surveys
Sector Insights
We asked our Consumer Council to tell us about their recent purchases in five key areas: food, fashion, travel, fitness and home.

Food
Sensory experiences matter

Curbside pickup and click and collect grows in prominence

Deals and discounts fuel loyalty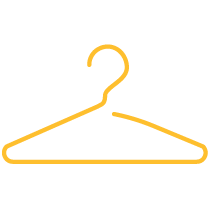 Fashion
Seamless physical-digital transition is key

Flexible payment options encourage spend

Sustainability influences decisions
Travel
Trust is as important as price

Travelers want challenges solved
Fitness
Subscriptions offer fitness without judgment

Niche communities help brands survive
Home
Comfort and wellbeing drive spend

Ease of returns is still crucial

Doing "good" earns respect
Triggers and Barriers
We explored what prompts our Consumer Council's buying decisions—and what blocks them.
Whatever else matters, value for money matters more
Finding the best deal is a "badge of honor"
Ethics "climb the leaderboard"

Creating rewarding experiences helps brands stand out
Customers seek comfort & security
Social brought brands home
The power of friends remains high
Trust issues persist
Subscription causes suspicion
COVID concerns linger
Superbrands change the rules
Read the full report to find out how to stay in step with your customers.