Jumpstart Your Database Migration with AWS Immersion Day
EPAM and Amazon Web Services (AWS) have partnered to manage customer database migrations. With the increasing pressures of digital transformation, many organizations are migrating databases—such as Oracle or Microsoft SQL Server—to open source, cloud-native solutions. By adopting these technologies, clients can achieve greater agility, security, scalability and high availability of their database architecture, while simultaneously reducing technical debt and IT costs.

Other drivers for database migration include:
Reducing commercial database licensing


Breaking vendor lock-in

Adopting a cloud strategy and open source stack that leverages next-generation database technologies

Modernizing legacy applications

Retiring legacy databases
Register today for this two-day workshop to hear from EPAM and AWS experts.
In this workshop, we will present and demonstrate AWS and EPAM technologies that can help you accelerate your migration to the cloud. We will focus on Amazon SCT, DMS and migVisor by EPAM as your go-to tools for migrating Oracle databases to the AWS ecosystem.
For more information about EPAM's AWS practice, click here.
Agenda
November 18, 2020
9:00-9:30 a.m. PST – Introduction to Database Migrations – David Yahalom
9:30-10:15 a.m. PST – Introduction to AWS Database Technologies – Ravi Madabhushanam
10:15-10:30 a.m. PST – Break
10:30-11:15 a.m. PST – Demo: Using migVisor for Database Assessments – David Yahalom
11:15-11:45 a.m. PST – Demo: Setup of AWS Environment – Gal Licht
11:45 a.m. -1:00 p.m. PST – Demo: Using SCT for Schema Conversion – Gal Licht
November 19, 2020

9:00-9:15 a.m. PST – Recap of Day One – Gal Licht
9:15-10:30 a.m. PST – Demo: Using DMS for Data Migration – Gal Licht
10:30-10:45 a.m. PST – Break
10:45-11:30 a.m. PST – Demo: Using DMS for Data migration Part 2 – Gal Licht
11:30 a.m.-12:15 p.m. PST – Watch re:Invent Recorded Session: Database Migrations to AWS
12:15-1:00 p.m. PST – Wrap-up – David Yahalom
Speakers
DAVID YAHALOM
Managing Principal, EPAM


David leads EPAM's Cloud Database Migration and Modernization Program, along with migVisor – the world's first cloud database migration advisor that helps organizations accelerate the adoption of cloud-native database technologies.

David has over 15 years of experience in the fields of cloud, databases and technology consulting. Previously, he was the CTO & Founder of NAYA Tech, an industry-leading database, big data and cloud consultancy firm based in San Jose, CA.
GAL LICHT
Senior Database Administrator and Delivery Manager, EPAM

Gal is responsible for the execution and delivery of data migration projects to all available cloud solutions. While also helping customers convert their commercial databases into open source database engines, Gal contributes and enhances data migration advisory solutions within EPAM.

Gal has over 12 years of experience in the fields of cloud, databases and technology consulting, including writing the AWS migrations playbooks to help customers migrate from Oracle and SQL Server to PostgreSQL and MySQL.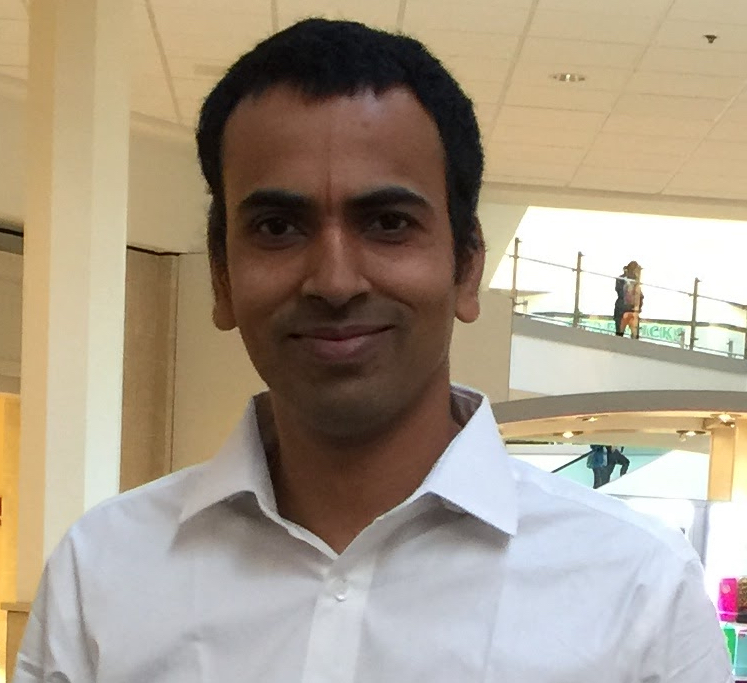 RAVI MADABHUSHANAM
Solutions Architect – Databases, AWS

Ravi Madabhushanam is a Solutions Architect focused on database services at AWS. Ravi has more than 15 years of experience with cloud solutions & Oracle technologies and more than six years of experience architecting solutions on AWS technologies. He primarily works with AWS technology and consulting partners, providing guidance and technical assistance on database modernization projects.