User Enablement & Client Education Solutions
A holistic approach to ensuring ongoing engagement, seamless self-service and performance support for your clients, partners and employees.
---
Product adoption, user productivity and engagement are often pivotal to the companies that provide complex B2B products and services. Vendors implement various portals and systems with lots of content to ensure performance support for their clients, partners and employees. However, these solutions are often implemented by different teams, with different goals, and lack a holistic understanding of the user journey.
EPAM understands this journey is a learning process and offers an educational approach to user enablement and product adoption. This approach unifies content strategy and enables a dynamic delivery of relevant information, in the optimal format, to the right user, at the right time. Benefits also include:
A seamless omni-channel experience
Increased service quality and reduced support costs
Improved consistency of content and messaging
Saved time, costs and resources for content development and versioning
Reduced onboarding costs and time to gain productivity
Improved performance and users' "unconscious competence."
Download our brochure to learn how you can help your employees achieve higher performance, enable your partners for growth and success, and educate your clients for increased loyalty and engagement.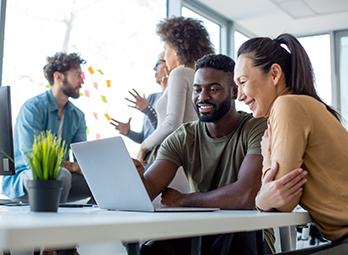 Hello. How Can We Help You?
Get in touch with us. We'd love to hear from you.