Solving Complex Omnichannel Commerce Challenges in Grocery with SAP Hybris
---
According to a recent survey, over 50% of consumers are willing to order groceries online and 70% of millennials use their phone while shopping in-store. Combined, these two statistics depict a reality where the vast majority of shoppers are relying on digital channels, and, as a result, retailers are facing increased pressure to meet customer expectations by offering an omnichannel shopping experience.
Ahold Delhaize, an international food retail group with thousands of stores, wanted to tap into these trends and transform its customers' grocery shopping experience by offering an Omni-Commerce solution with the power to simplify how customers shop for, purchase and get their groceries. By partnering with EPAM and leveraging SAP Hybris, Ahold Delhaize was able to deliver a fully-featured solution across multiple retailers in multiple geographies with a quick time-to-market.
The webinar, 'Solving Complex Omnichannel Commerce Challenges in Grocery with SAP Hybris,' discussed how EPAM helped Ahold Delhaize overcome complex and challenging business requirements by using SAP Hybris as an all-in-one B2B and B2C Omni-Commerce solution, and what lessons you can take from this experience and apply to your own business. Don't hesitate to contact us with any questions.

Presenters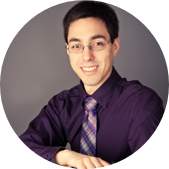 MYLES BUNBURY
EPAM Global SAP Hybris Competency Center Head
LIUDMYLA KRYSHTOP
EPAM Project Manager, Digital Engagement Practice
GEERT CHIELENS
Ahold Delhaize Application Manager, Digital & eCommerce CoE
Hello. How Can We Help You?
Get in touch with us. We'd love to hear from you.