EPAM Healthcare Big Data Webinar
Video
Life Sciences & Healthcare
---
Today, more than ever before, blending technology, strategic goals, and organizational readiness is critical in helping business owners ensure that big data solutions meet their business needs.
Watch this webinar, featuring the EPAM Healthcare team, Eladio Alvarez, Head of Healthcare Solutions and Business Development, Burag Cetinkaya, Director, Healthcare Technology Solutions, and Volkan Savasan, Director, Technology Solutions, as they discuss the importance of big data solutions, share successful examples and provide new and insightful analytics that determine innovations in population management and patient engagement.
To learn the different ways in which EPAM's tools and frameworks can help your business achieve spectacular results, download the brochure about the EPAM Healthcare Big Data Accelerator that helps organizations craft data-driven initiatives.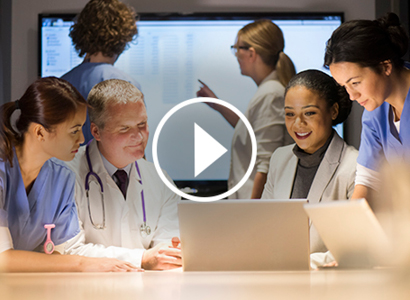 Hello. How Can We Help You?
Get in touch with us. We'd love to hear from you.