German Alekseev, CIO at Sportmaster: "Clients Force Us to Change Retail Models Drastically"
CNews – by Nikolai Smirnov
In Autumn 2012, Sportmaster Group of Companies created an e-commerce channel for O'STIN, one of its brands. What were the reasons? What were the challenges that the company faced? How important is the transition from multi- to omni-channel distribution for the Russian retail industry? More about this in the CNews interview with German Alekseev, CIO at Sportmaster Group of Companies.
CNews: In your opinion, is there any difference between the state of e-commerce 3-5 years ago and today? If yes, how significant is it?
German Alekseev: I think significant changes started about one or two years ago. During the past 15 years, e-commerce has been developing just as an online channel, for example, it could be an online channel of a large retail network. Some companies had simple corporate websites ("online business cards"), some companies had usual online stores providing limited functionality and content delivery options, and some companies had large well-developed portals. It is only one and a half or two years ago when the real changes started in what we call customer experience, or, in other words, in a client's behavior at a retail store. When big retail chains appeared, we used to think that the product price and shopping convenience were the key factors for the client. Two retail models – a corner store and a shopping mall – have practically pushed all others out. If the store model is suitable, and the price is affordable, people will buy. Now time and relevancy are two factors defining the purchasing decision.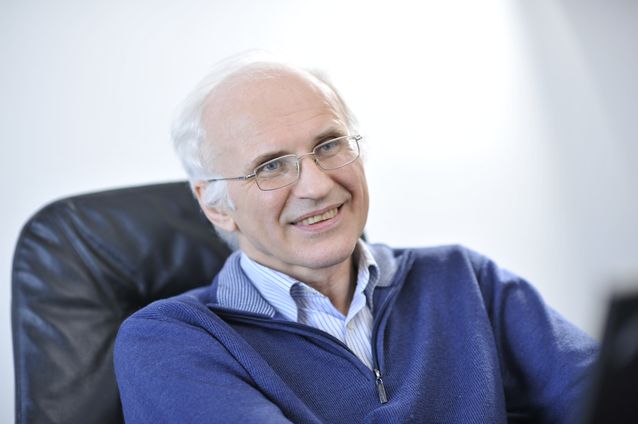 German Alekseev: Previously a retailer could offer something directly to a customer only at a point of sale, but this is too late
Relevancy means that a product or service meets the client's purchasing expectations. Through an online channel, the client can get product details from the manufacturer or the supplier, be advised by friends on forums and social networks, read customer reviews, and so on. All this helps increase relevancy. The American market stats show that prior to making a purchase, over 50% of clients look up the product information online, and make their purchasing decision on the Internet as well. As a result, if previously the client was looking for retail chains and their brands, now the goal is the product itself. When the client is well informed about the product, it no longer makes the difference where to buy. To increase client loyalty is a great challenge for retail chains. It forces us to find something new, including online channel development.
The second aspect is time. Today, every store visit takes much time. E-commerce makes its less time-consuming. By the way, retail chains have greater potential there than common online stores. They have good geographical coverage and extensive logistics, which can provide a high quality of service both in purchasing and, say, in product return. However, this potential still needs to be realized. This is how changes in client behavior force retail chains to upgrade a common retail model.
CNews: Which trends would you point out first?
German Alekseev: First, multi-channel sales develop. The client should be able to learn about the product, order it, pay for it, receive, or return it at any available time in any available place in any available way. The task of a retail chain is to provide such an opportunity.
Second, services get closely interrelated: online goes offline. Our Western colleagues use the term "omni-channel retailing" to describe this trend. Let's see it in action. A client visits a retail store, scans the bar code with a mobile device, and get comprehensive details about the product, including reviews of other customers. Such options enhance the purchase relevancy at an offline store. Traditional price tags or advertising posters still can't provide this relevancy.
Another important trend is a more personal interaction with clients. Earlier retailers addressed their customers as target groups, which was impersonal. At stores retailers could offer something personally only when the clients showed their loyal cards at a point of sale. But this is too late in the process. Now it's necessary to make customer service personal right from the moment the client enters the store. For example, it's good when the client scans a QR-code at the entrance and automatically gets redirected to our relevant webpage. Now we can see what particular store the client visits, get more information about this client, and make a personalized offer based on the previous shopping history, the variety of goods at this store, and so on. As a result, the company goes from studying the target groups to studying particular clients. Again, this is a serious challenge, since the volumes of data and the way we work with it are changing significantly.
CNews: Back to your company, did you decide to launch an online store for O'STIN because of this change in customers' needs?
German Alekseev: Absolutely. We understood that customer experience was changing, and it required a timely reaction. From the perspective of the concepts and implementation of e-commerce, currently we see the following: America is ahead, and Europe is lagging behind by about 9-12 months. In its turn, Russia is behind Europe for about a year. After a while, this gap will have a strong impact: in terms of logistics, there's no problem to deliver an order from abroad. For example, for Chinese stores the delivery time is 3-5 days. We're lucky to sell clothes instead of electronics or auto parts, where competition with Western online store is incredibly high.
At the end of 2011 when we made the decision, O'STIN had only a business card website. Sportmaster had an active online store, but we couldn't use it as a prototype for many reasons. We've decided to start with O'STIN – to create and promote a solid online channel for this brand in order to meet customers' new expectations and increase sales.
CNews: Which criteria did you use to choose the platform for the O'STIN online store and its implementation partner?
German Alekseev: Our approach to choosing the platform is simple. When we start automating a functional area that is new to us, first, we thoroughly study the functional architecture, and define which applications are necessary. Second, roughly saying, we study Gartner reports, look at the products in the upper right corner, and then study no more than three platforms in details. Key selection criteria are the following: the solution should correspond to our needs in terms of business functionality and technologies, as well as provide opportunities for fast development and scalability in the future. I know pretty well that the next day after any system is implemented there will be a business user asking to accomplish as many new tasks as it was at the early stage of the project. That's why the platform should be able to develop well. When it's possible, we prefer to use large vendors' products. In practice, many independent suppliers are eventually sold or acquired, and no one knows what will happen to their solutions. We prefer to take no risks here. Sure, we look at the price. The total ownership cost of almost every solution is calculated ahead for five years at least and ten years at most.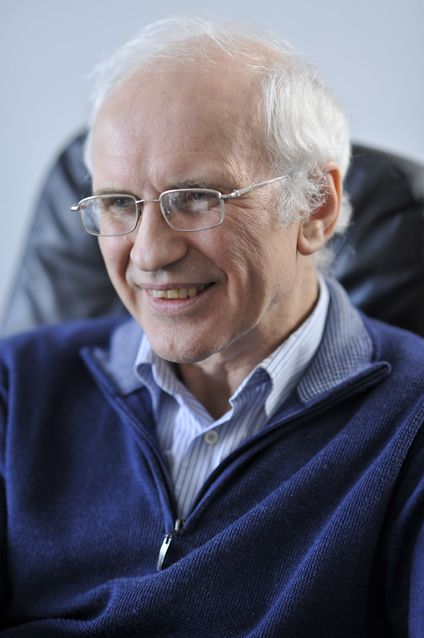 German Alekseev: We've decided to start with O'STIN – to create and promote a solid online channel for this brand
In this case, we had two market leaders: Oracle ATG Web Commerce and IBM WebSphere Commerce. They were followed, with a small lag, by the Microsoft solution. Oracle ATG was the solution that met all our requirements. It allowed us to start quick and to launch an online store with necessary functions in a relatively short time. The platform has a lot of potential, and the development environment was familiar to us. Besides, Oracle has clearly explained the system possibilities with no traditional pre-sale hype. Finally, alongside with choosing the platform we managed to find a prospective implementation partner, EPAM Systems. This company has already implemented Oracle ATG for retail clients in the Western and Russian markets, and, after a number of consultations and reference visits, its implementation capabilities have left no doubt. The project costs were also acceptable, so all the factors fell in place.
CNews: How did the project run? Which phases did it include? And how did you build your relations with the external partner, EPAM Systems?
German Alekseev: At the initial stage, EPAM has conducted a functional analysis, I must note, at a very high level of quality, and this contributed greatly to the final positive results. The rest of the project had traditional structure: development, implementation, integration, launch, and support. Now we try to focus more on internal resources – during the project, we've gained a good competency in Oracle ATG. E-commerce is rapidly developing, and our business clients still poorly specify the new tasks this area constantly receives, so we have to address these tasks on the fly. Additional fine-tuning and maintenance are closely interrelated, but in such conditions, we know how to work only with internal resources.
I would like to note once again that EPAM and our specialists have carried out acceptance testing of a very high quality. A typical situation for many projects is as follows: some minor detail is missed, another one is put aside, the third one seemed not important, and finally, at the "go live" stage, all these minor details grow into a really big problem that has to be fixed very quickly and with a lot of effort. In our project, testing was excellent. As a result, stabilization phase turned out to be surprisingly short. Since its launch, the website has never been down, and there have been no serious problems at all.
Besides, EPAM and Oracle gave us good advice on how to choose the online store infrastructure. Previously we made both under- and overestimation mistakes with other products. This time there were no mistakes: the website copes with the load well, and we managed to avoid the situation when an expensive super server is loaded at just 5%.
CNews: What problems did you encounter, and how did you tackle them?
German Alekseev: I separate problems, tasks, and difficulties. A problem is something you can't solve. From this point of view, there were no problems in the project.
The only difficult situation was the shift in deadlines. Initially, the project duration was somewhat arbitrary: we planned to finish it in 7-8 months, which we discussed with our business clients. In the course of the project, we've realized that for objective reasons this estimation was too optimistic. However, we managed to explain this to the clients and put up a new deadline – 10-11 months. We've met it with confidence. The project required no heavy top management involvement, and this was a sure sign that everything was all right.
I would like to point out one more thing. The quality of the project and its internal processes is mostly ensured by the quality of workflow management and participating staff. When a project is big, it is crucial to understand the service provider's internal organization. For this purpose we visited EPAM and asked them to show how the company works. They gave us a detailed presentation of their organizational structure, the structure of processes and costs, and the way they work with resources and clients. It was a good fit for our vision of the right partner, and actually served as a major reason for the predictability of the project results. This is very important. At one point, EPAM had to change the project architect – this is always not very good, and if it was some other company, we would deal with it at the highest possible level. But in that case we had no concerns: we understood there would be no critical issues due to the company's structure and workflow management. It turned out to be true.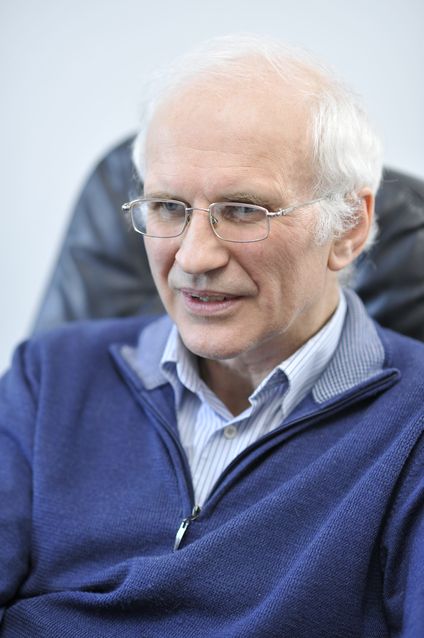 German Alekseev: Since its launch, the website has never been down, and there have been no serious problems at all.
CNews: How would you define the project results today?
German Aleekseev: Our aim was to build from scratch an e-commerce channel for O'STIN and to get a platform for its further growth. We've achieved that. Now we have experience, competencies, the platform – all that is required for creating another online store, this time for Sportmaster. Additionally, we have support and prospective resources from EPAM and Oracle.
CNews: What tasks related to e-commerce and retail channel development do you plan to solve in the near future, and why?
German Alekseev: Key problems of e-commerce and retails channel development belong not to the online, but rather to the rest of infrastructure. First, we should understand that main data management in multichannel retail largely differs from data management separated specifically for online- and offline-channel. It raises plenty of questions. Information should be modified every time depending on the client's communication device (a smartphone, laptop, terminal, etc.). The information at a retail store should be the same as at an online store. Just imagine, the client scans the bar code and sees some product details that the retailer doesn't have? That's trouble. It means we should support the staff, provide them with the resources at least equal to what clients have, restructure trainings for salespeople, etc.
Second, it is the product pricing details. Now there's no problem to set regional prices for some stores. But when a client makes an online order at one price, then goes to a retail store to take it at the pick-up point, and sees another price, it causes a problem. You're lucky if the retail price is higher than the online price, but what if vice versa?
Third, it's logistics. The company processes hundreds of millions of product entities per year. The goods are delivered to stores by trucks. The warehouse spaces are tremendously limited. This is the reason why logistics should work as smoothly as a Swiss watch. Add online orders to this complex system. It's not a problem when a particular product is out-of-stock at a retail store, it does not break its sales process. But when a client orders two products, say, a fitness exerciser and a cap, but receives only the cap, this client will be surprised, to say the least. As you can see, the difficulties are not related to the online technologies, since we can learn how to deal with them anyway. However, we should radically change our approach to basic data management, pricing, supply chains, logistics, personalization of customer relations, and so on. It's critical for company's growth to meet the clients' changing expectations and behavior patterns.
That is how our O'STIN project was completed in a timely fashion, and marked the beginning of our work towards changing the concept of customer experience at Sportmaster Group of Companies. At the same time, it pointed out the challenges that we face now in terms of how prepared our other systems are for multi- and omni-channel distribution. In this respect, the project was very important for the company, and I'm glad that due to our partners' help, among others, this project has been properly organized, executed, and launched live.
About the Company
For 20 years, Sportmaster Group of Companies has been successfully developing a vertically integrated business in the markets of casual wear, and sports and leisure products. The company's key business domains include sport products retail represented by the SPORTMASTER chain, sport products distribution that includes wholesales and supply to the company's own retail chain, casual wear retailing within the O'STIN distribution chain, and real estate activities (acquisition, construction, and lease of real estate for the company's commercial businesses).
The O'STIN chain (part of Sportmaster Group of Companies) was founded in 2003 in Russia. Now this large retail chain comprises about 600 stores in Russia, Ukraine, and Kazakhstan. The company offers casual wear for men, women, and teenagers alongside with middle-priced accessories. The chain turnover reaches about $800 million per year.

Original publication is here.