The Power of Best of Breed: Integrating SAP Hybris + Sitecore
---
With so many platforms and possibilities available on the market today, architecting the perfect technology stack to meet your enterprise's diverse content and commerce needs is a tremendous challenge. To complicate matters further, what happens when one platform – Sitecore – leads the way in content management and customer experience, but another – SAP Hybris – is the best enterprise-grade eCommerce solution available? It's no secret that combining leading platforms can provide best-of-breed features and functionality, but the questions remain: Is a Sitecore + SAP Hybris stack the right fit for your enterprise, and what are the potential benefits and drawbacks?
If this situation sounds familiar, you'll want to hear our experts discuss the topic at length in this webinar. Featuring insights from GE Healthcare's own experience with EPAM as a SAP Hybris and Sitecore integration partner, our discussion explores how combining the two platforms could help your business deliver a best-of-breed eCommerce solution. Don't hesitate to contact us with any questions.
Presenters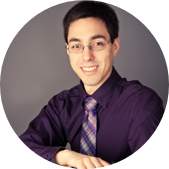 MYLES BUNBURY
EPAM Global SAP Hybris Competency Center Head
DIEGO LOPEZ MOREDA
GE Healthcare Digital Marketing Technology Manager
Hello. How Can We Help You?
Get in touch with us. We'd love to hear from you.