Join Our Growing Team in

Waterloo, Canada
As we expand our presence in Ontario, join us in delivering software engineering excellence to some of the world's leading companies. Want to be part of our growth story?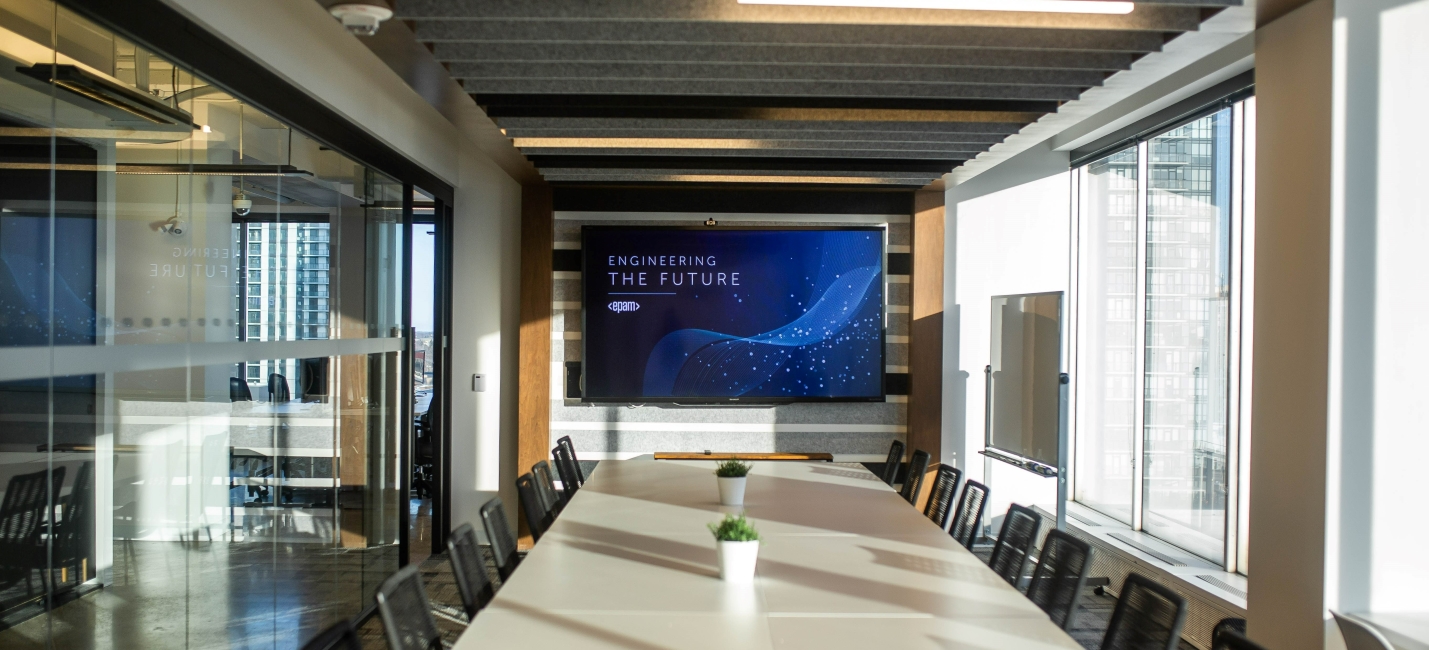 280+

Forbes Global 2000 Customers
Be a part of our growth story in Waterloo
Work with start-ups and enterprise organizations, including Fortune-listed companies across multiple industry verticals
Collaborate with colleagues who possess deep technical expertise and engineering excellence

Immerse yourself in a wide variety of projects, clients, domains and technologies

Be part of a team that delivers impactful and innovative projects – often building from scratch with no legacy systems
Use the latest and most advanced technologies

Experience and grow with multiple career opportunities – all within the one company
Find mentors and connect with global colleagues

Enjoy opportunities for tuition reimbursement, industry training and domain certification
Software engineering is core to our being at EPAM. I'm proud with how we have been able to keep our engineering DNA whilst growing incredibly fast over the past 10 years. Many of our leaders have an engineering and computer science background, which has proven invaluable for cohesion, deep understanding, and effectiveness across the company.
Mark Samson




Delivery Head, Canada
I've been with EPAM for years and every day still brings new challenges. It's exciting to be part of a skilled team that has an increasing impact on the business and technology landscape… this inspires me to grow as a business analyst. The best part of working here is that even as we've grown rapidly, we've kept our engineering mindset: we support each other, roll up our sleeves, and come together to creatively solve problems.
In the short time I've been with EPAM, I am already thoroughly impressed by the company's capabilities. EPAM's technical expertise, combined with management capabilities, enables us to solve complex problems and deliver cost-effective, timely and cutting-edge solutions that help our clients be ready for the future.
Anupam Shrivastava
Delivery Manager, Toronto
The technical bar at EPAM is high - everyone you work with is an expert in their field. If you encounter technical questions or blockers on a project, there will be people in the wider EPAM community who can help. From competency centers that work to find standard and best practice solutions, to trainings, videos, and lunch and learns on almost any technology, you'll never stop learning at EPAM.
Frank Vanderzwet
Senior Delivery Manager, Toronto
Want to be a part of our growth story in Waterloo?
We'd love to hear from you.