5G is enabling billions of devices to connect through one common network. But with demands for data increasing with cloud-based working, enhanced entertainment offerings and IoT applications, network evolution has become a necessity. With EPAM's telecom industry expertise, we can help you monetize 5G by building and optimizing network slicing solutions tailored to your specific business need.

Breaking Down Networking Slicing
Networking slicing provides on-demand traffic management that delivers low-latency network connections for customers to optimize the user experience. Each slice is comprised of a set of 5G functions and RAT settings that can be combined and optimized for a particular use case or business model.
With 5G network slicing, we work with communication services providers (CSPs) to provide fit-for-purpose, dedicated virtual networks for enterprises and can create innovative offers based on specific industry needs. Together, we deliver next-generation performance for consumer and enterprise services with 5G network slicing and edge capabilities through our partnerships with leading cloud providers.
Traditional Network Topology
The network between the end user and the provider

Causes latency and jitter because of the physical distance and number of network equipment traversed between end points

Does not prioritize a user's communication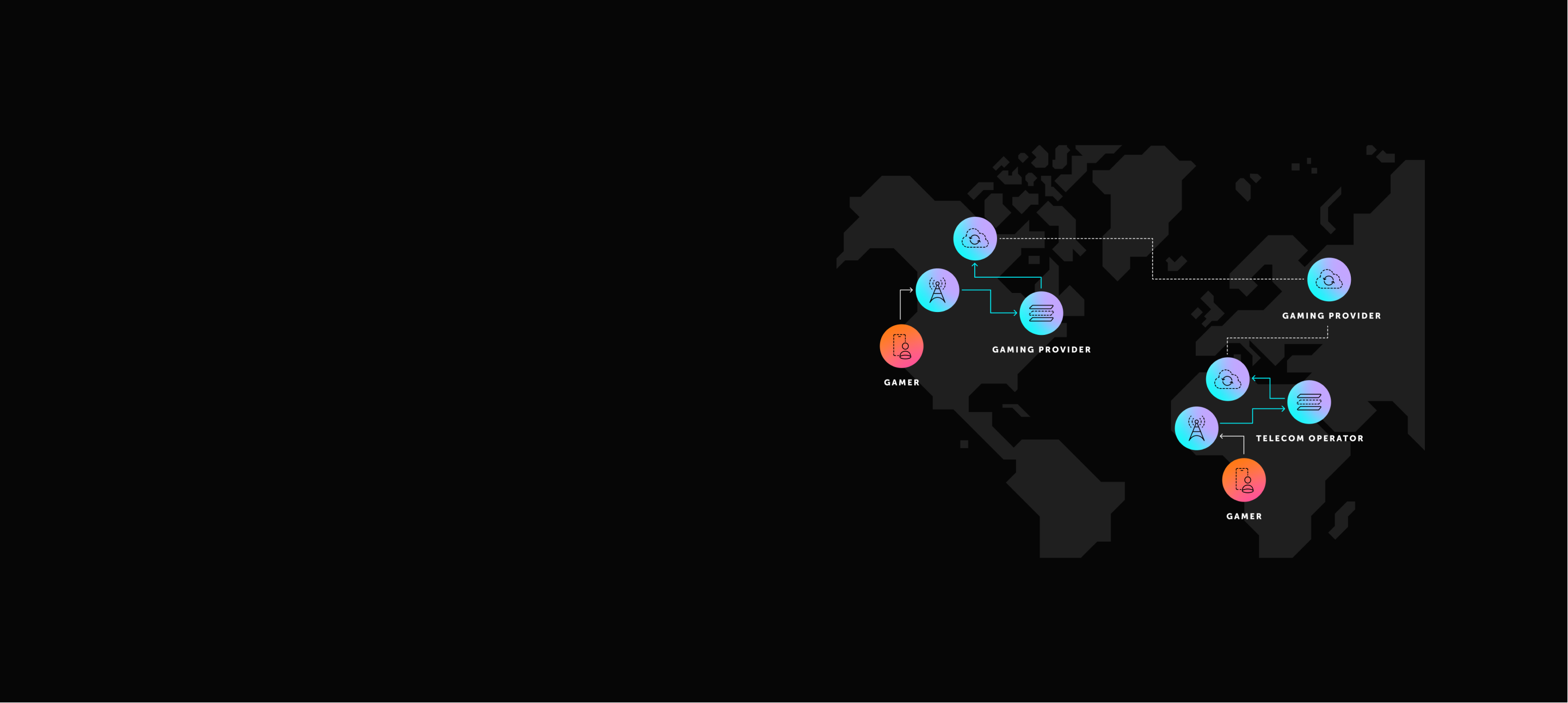 5G Network Slicing & Enge Compute
Prioritizes communication to deliver the same high quality promised to users without having to alter the physical distance of the network. Decreases the 'distance' between provider and customers in a cost-effective way. Alleviates latencies and jitter caused by the network, improving user experience. Reduces infrastructure costs for the operator and enterprise.
Vehicle-to-Vehicle Communications

Network Data Analytics Function
EPAM developed the Network Data Analytics Function (NWDAF), the core functionality where network data analytics and machine learning play an important role in becoming the intelligence of the 5G.
NWDAF analytics information helps assure the service quality committed to customers and manage edge cloud sites by bringing computing closer to users to increase the user experience. It detects anomalies that are happening now or based on learned patterns and predicts an anomaly that may happen. Based on NWDAF data, the enterprise keeps only the required processing equipment active to optimize costs and assure service quality.
A Gaming Use Case Explored
EPAM joined the 5G Next-Gen Performance with Cloud Gaming Catalyst project of TM Forum in collaboration with Telia, AT&T, Ericsson, Aria Networks, TIM, Game Cloud Network and AWS.
Low latency and high speeds enabled by 5G are critical to cloud gaming, particularly in competitive games where a delay lasting even a millisecond could mean the difference between winning and losing. The catalyst solution helps gaming companies define a 5G network slicing, which enables gamers to subscribe to a premium gaming service that delivers immediate value to customers.
Hi! We'd love to hear from you.
Interested in learning how your business can leverage network slicing to drive user experience?