Consumers Unmasked:
Stage 2
Addressing New Spending Habits and Behaviors in a World Disrupted by the Pandemic
For all businesses, especially consumer-facing ones, 2021 was (another) year of bewildering change. To measure the evolving consumer mindset, EPAM Continuum launched Consumers Unmasked — a year-long study, across four touchpoints, into the changing shape of customer attitudes and behaviors.
In Consumers Unmasked, we answer the questions:
What new habits were formed during the pandemic? Which will stick or grow in prominence? Which will fade?

How will consumer behavior play out during what will inevitably be another year of change? What's driving that behavior?

Why are consumers acting as they do? What's influencing their choices? What's concerning them?

In this second stage of the report, we'll share the results of our quantitative survey. We studied more than 3,000 shoppers to pressure test the insights we gained from the first qualitative Consumers Unmasked report on a broader scale and explore how the bigger picture is developing. With the help of industry experts, this report digs deeper into these findings, breaking down what this means for business and providing recommendations to help retailers respond.
If you are a marketing, innovation or customer experience officer, this study is for you. It will help you learn more about evolving consumer needs and interests and what you need to do to stay aligned with your customers.

REPORT | STAGE 2 | WINTER 2021
Consumers Unmasked
To measure the evolving consumer mindset amid a global pandemic, EPAM Continuum launched Consumers Unmasked—a year-long study into the changing shape of customer attitudes and behaviors via qualitative and quantitative reports, focusing on five sectors spread across the U.S., the U.K. and Germany.
Qualitative and Quantitative Surveys
DECEMBER 2021
CURRENT STAGE
Value for money matters most.
Sustainability matters, but does it matter enough to make a behavioral difference?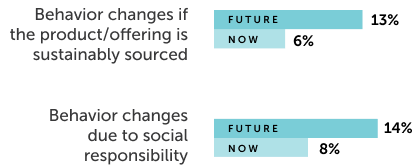 We're still not paying for the gym.
People who no longer pay for a gym membership said they:
Being ethical is priority.

People will stop buying from a brand if the brand:
Food
31% order food via delivery apps, due to convenience.

26% favor curbside pickup in the U.S., exceeding click-and-collect in the U.K. (17%) and Germany (15%).

41% spend more on eating out and takeaway now compared to three months ago.

29% dine out spontaneously over planning in advance.

84% feel comfortable to eat outside, and 79% eat inside.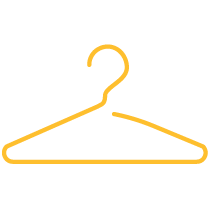 Fashion
49% shop at least once a month, and 9% do once a week.

39% spend more now compared to three months ago.

79% feel comfortable going to shopping malls

60% have shopped more online within the past three months

47% believe price matters most when shopping, followed by style (29%) and fit (26%).
Travel
32% have traveled domestically, and 19% traveled abroad.

54% are planning a vacation.

38% are still uncomfortable with flying.

44% haven't taken a vacation due to affordability.
Fitness
31% no longer have gym memberships.

20% felt anxious about COVID when returning to the gym.

31% prefer to exercise at home.

28% are motivated to go to the gym by being around others.
Home
75% bought a home item within the last three months.

35% shop online, excluding the U.K. who prefer retail parks (22%).

45% shop online due to convenience.
Themes & Recommendations
Many themes arising from our study have potential to affect every sector.
1.
Consumers (still) want value for money.
Value for money matters more than low prices and level of quality when purchasing a product/service.
2.
Discounts need to count.
Consumers want upfront promotions, discounts and flexible payment options without having to search for the best deals.
3.
Convenience is the bedrock of the buying experience.
Convenience matters most to shoppers, more than delivery speed and discounts.
4.
Honesty and transparency are held in high regard.
Consumers want brands to share their values. Communication of safety and well-being info is key, especially in travel.
5.
Brand communities give consumers more to be loyal for.
Consumers feel more loyal to brands that supported them during the pandemic, with 61% yearning to feel part of a brand community.
6.
Omnichannel is the default – but consumers want to choose.
Typically, shopping online is the first choice, with physical storefronts as a second choice. However, consumers expect to have the choice of where to buy.
7.
Expectations around sustainability and social responsibility are growing.
If a company doesn't value sustainability and social responsibility, consumers will walk away. People also want to buy second hand.
8.
Value for money and convenience drive subscription retention.
More than half of consumers expect to retain their existing subscriptions – a position that seems likely to grow stronger.
Read the full report to find out how to stay aligned with your consumers.
Hi! We'd love to hear from you.
Want to talk to us about your business needs?