Cybersecurity By Design
Engineering the Trusted Future
Digital is at the core of how we work, communicate and innovate—it's everywhere, and it underpins everything. As companies sprint down the path toward agility and adaptability through transformation, the digital ecosystem grows more complex at an incredible speed. At the same time, the enterprise threat landscape has become far more dynamic and fluid and is constantly expanding. This begs the question:
Can we truly trust and rely on what ultimately drives our business today amid such rapid change?
To stay ahead of an ever-evolving battle against cyber attacks, security must be architected into every facet of your business—building resilience from the ground up and putting trust at the center of the modern, digital enterprise. You will need security as pervasive as your cloud, security that matches the pace of agile development, security designed into your enterprise systems. Cybersecurity By Design does just that.
FEATURED INSIGHTS
Architecting Security into Your Modern Enterprise
In this white paper, we examine the many moving parts of the security landscape and highlight the most critical areas your company should focus on.

Explore how we tackle cybersecurity from all angles
Security at Agile Speed
Security at Agile Speed
With software defining everything today, applications are more complex and always changing—each amplifying vulnerabilities. To keep pace with a more frequent release cadence, companies can't afford security slowdown that usually creeps up at the end of the development cycle.
How We Can Help
By tightly connecting offensive and defensive measures, we design and automate comprehensive security programs for our customers that are fit for modern software development lifecycle (SDLC) and DevSecOps. From architecting and building to assessing and testing, we enable enterprise applications to self-defend against threats.
Security at Remote Workforce
Security at Remote Workforce
The way businesses work and collaborate has fundamentally shifted, accelerating digital adoption to accommodate an increasingly remote workforce. This new environment demands entirely new security processes to protect enterprises against the increased risk of attacks.  
How We Can Help
We evaluate the entire remote work landscape, then put the right tools and processes in place. From designing employee compliance training programs and our remote workplace security offering to extending the security perimeter and implementing a zero-trust model, we tighten workforce security measures quickly and effectively.
Security Transformation
SECURITY TRANSFORMATION
As digital platforms evolve and applications become more intelligent and dynamic, the pressures put on organizations to secure their technology infrastructure increases. In order to maintain an agile security offense and defense and adapt to security transformation, organizations must adopt a zero-trust approach.
How We Can Help
We assist enterprise stakeholders with identifying and understanding the gaps in their current security coverage and provide detailed support on how to move to zero-trust architecture (ZTA). We collaborate with your teams to identify critical areas of risk within your organization, and from there we design a roadmap for zero-trust strategy implementation.
Security at Cloud Scale
Security at Cloud Scale
Cloud adoption has reached new heights, but its sheer scale makes traditional security measures obsolete. In the race to achieve adaptability through the cloud's many benefits, companies must consider its dynamic, flexible and elastic nature and how their security model must change.
How We Can Help
By weaving security throughout systems, we help our customers enable innovation rather than hinder it. We start by looking at the identity access management strategy, then develop an elastic and secure architecture along with a new cloud data strategy, and implement design controls and barriers to layer protection and control the incident blast radius.
Security at IoT Ubiquity
Security at IoT Ubiquity
While IoT devices provide actionable intelligence with the data they generate, they're limited in when they can be patched and updated and have weak endpoints. Because of their scale and pervasiveness, companies are left piecing together how to effectively protect such an immense investment.
How We Can Help
To start, we perform a thorough assessment on our customers' IoT sensors and edge computing protocol. From there, we architect and build back-end functionality and chart security measures to ensure that the widely dispersed, raw data that IoT devices produce is properly protected.
Our Approach
We view enterprise security from a holistic perspective, extending our services across proactive protection, pervasive defense, actionable intelligence and rapid response to threats to architect and engineer a model that works for your business.
Looking at your enterprise as a whole, and aligning with executive level goals and oversight, we make it more difficult for nefarious actors to attack.
We take a proactive, adversarial approach to continuously improve, validate and harden your systems, while identifying and reducing any attack surfaces
DEFENSIVE SECURITY
We strengthen protection through an agile and reactive defense approach, focusing on prevention, deterrence, detection, response and continuous improvement
GOVERNANCE
We align and integrate our comprehensive offensive and defensive security services with our customers' specific policies, compliance standards and corporate goals
SAM REHMAN
CISO, Head of Cybersecurity, EPAM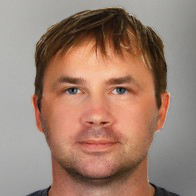 EUGENE DZIHANAU
Head of Defensive Security Services, EPAM
ADAM BISHOP
Head of Offensive Security Services, EPAM
BORIS KHAZIN
Head of Governance, Risk & Compliance Services, EPAM
OFER LEVINGER
Senior Director, Cyber Security BU Operations, EPAM
SHARON NIMIROVSKI
Senior Director, Cyber Security Strategy, EPAM